O&L Leisure Today - March 2019
Posted on Thu March 7, 2019.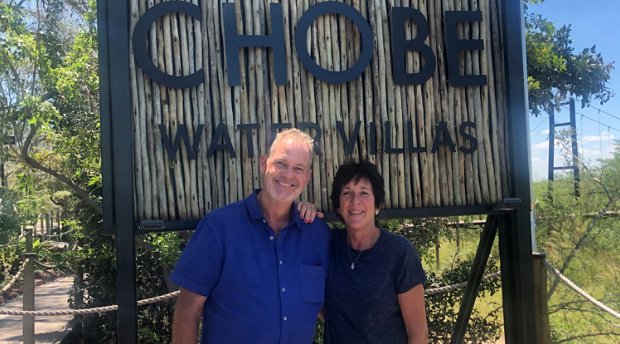 Chobe Water Villas appoints new management
The bush telegraph has confirmed that Peter Heckmair has been appointed as General Manager, whilst Birgit Heckmair has been appointed as Assistant General Manager for Chobe Water Villas, with effect from 01 March 2019.
Both are extremely passionate about tourism and love Africa and all it has to offer.
Peter is a seasoned professional offering 43 years of general management experience in all facets of business across various industries.
Birgit is an experienced professional offering 41 years of overall management experience
Prior to joining O&L-Leisure, both Peter & Birgit, were at Wilderness Hoanib Lodge and held other positions in various facets of business.
Says Peter & Birgit about their appointment: "We are very happy and proud to join Chobe Water Villas, and are looking forward to bringing the best out of Chobe Water Villas."
O & L Leisure are certain that the guests at Chobe Water Villas will enjoy their magic touch, experience and enthusiasm.
Good luck Peter and Birgit.  We look forward to experiencing the magic at Chobe Water Villas.