O&L Leisure Today - June 2019
Posted on Wed May 29, 2019.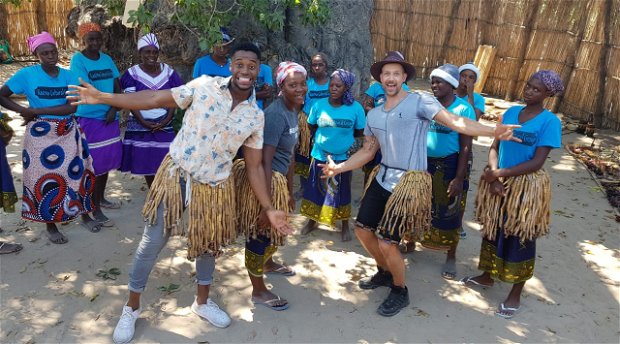 We were not surprised when we were told that Top Billing had decided to use the luxurious Chobe Water Villas as their anchor location for an entire episode of the popular program.
Over 1 000 000 viewers enjoy the show weekly and to entice them even further, both the 2014 Cosmopolitan Sexiest Man of the Year, and the newly crowned 2019 Sexiest Man of the Year were to do the presenting and insert about the lodge and area. Many a woman swooned when they walked by.
 
Both Fez and Johnathan thoroughly enjoyed the exquisite lodge, the food, service, activities and its breath taking location on the banks of the Chobe River.
 
They demonstrated their cooking skills on the river, went on many a boat ride as to enjoy the game and made friends at a local village.